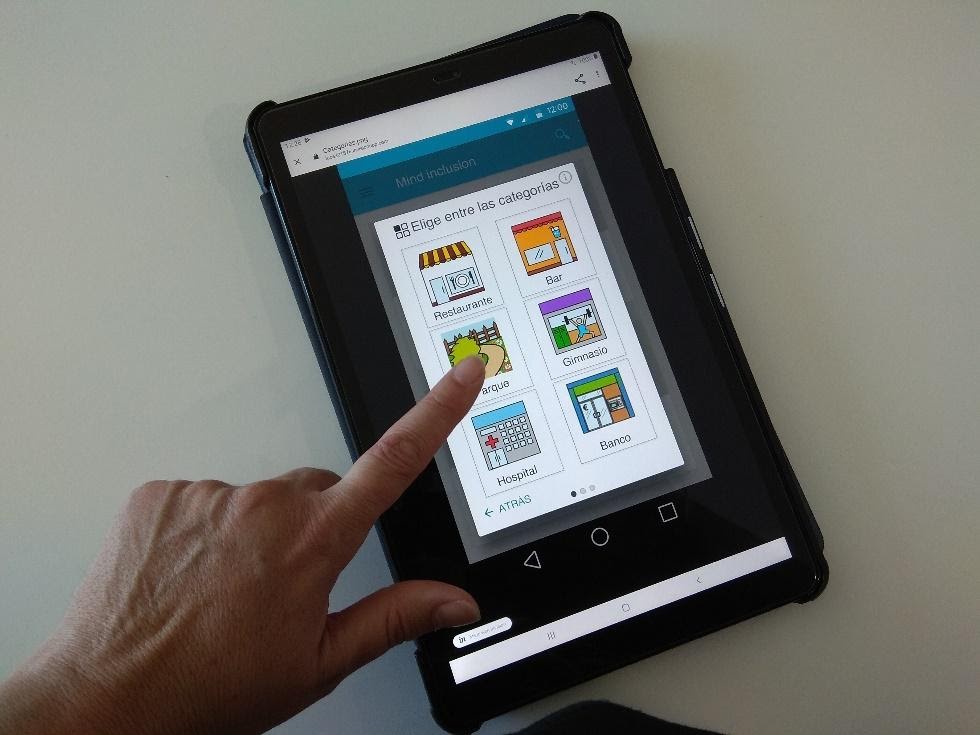 As part of the European project Mind Inclusion 2.0, the 3rd co-design session was held in September 2019. This new workshop session gathered persons with cognitive disabilities, caregivers, professionals and managers of public places. Together, they were invited to test the first version of the web platform.
Guided by the project partners, the various participants were able to evolve at their own pace on the platform and give constructive feedback. In Valladolid, one participant said: "This seems to be a good idea for going out and try new places". This thought strengthens the idea that this application can become a real independence tool for disabled persons.
Helping persons with disabilities to overcome obstacles to accessing public spaces through technology, it's the goal of Mind Inclusion. This project funded by a European Union's programme aims to find sustainable and inclusive solutions to help caregivers to improve their skills on one hand and to enable the disabled persons to participate in the social life on another hand. 
A new step in the project has been reached. After 1 year, actions for the disabled persons and their caregivers were designed and implemented. Other actions are yet to come to enable people with cognitive disabilities to access public places and therefore their rights.